Be future-ready like never before
Project Controls is a critical component of any project. It enables project managers the ability to make informed decisions around time, cost and scope. The Diploma of Project Controls will help you develop skills on how to control, monitor and systematically analyse progress and performance data on any project. This qualification is developed to help aspiring and existing professionals gain the capabilities needed coordinate all aspects of project controls throughout the project lifecycle.
Our training is unique in that it offers up to date, hands-on experience in the field of Project Controls, as well as providing the opportunity to learn from industry experts. Additionally, our course content is tailored to meet the specific needs of the industry, ensuring that each student emerges with the skills to excel in their career.
Download Course Flyer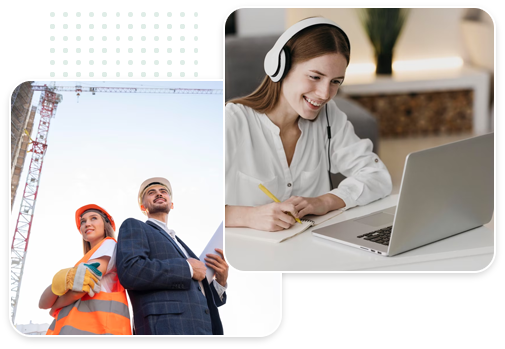 Qualification overview
The Diploma of Project Controls will provide a recognised and accredited training program for project control professionals who have relevant industry experience. Formalising this recognition is an important step in promoting the profession of project controls. This diploma (approved by ASQA, the national regulator for VET sector) provides a structured and standardised approach to project control practice, which is currently absent in the industry.

For information on units, please visit NRT website.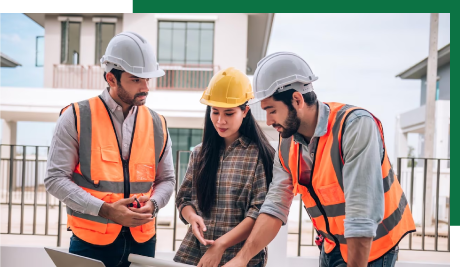 Who should consider this qualification
Individuals looking to move into the project controls space and be equipped with the right skills and knowledge
Existing professionals looking to expand their skills and knowledge across the project controls spectrum of time, cost and risk
Organisations looking to bolster their project controls capability. This may be through recruiting aspiring project controls staff to be trainer and/or to train existing staff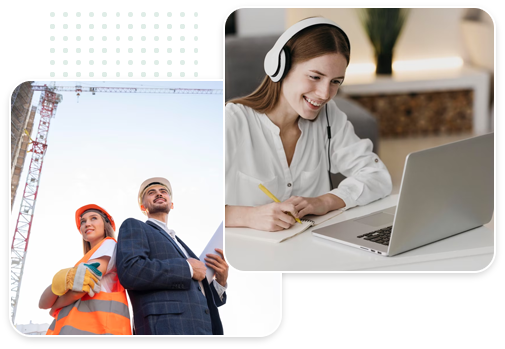 Course Outline
UNITS

The Diploma of Project Controls has 11 units developed in consultation with industry project controls professionals to ensure the knowledge you gain is practical and applicable to your role. Students are required to finish 9 core units and 2 out of 5 elective units.

Core Units
NAT11147001 Develop project control strategies
NAT11147002 Structure project
NAT11147003 Develop and maintain schedule
NAT11147004 Develop cost estimate
NAT11147005 Allocate and manage resources
NAT11147006 Set and manage cost baseline
NAT11147007 Manage change control
NAT11147008 Report project performance
BSBPMG536 Manage project risk

Elective Units
BSBINS501 Implement information and knowledge management system
BSBPMG537 Manage project procurement
BSBPEF501 Manage personal professional development
BSBCMM511 Communicate with influence
BSBWHS521 Ensure a safe workface for a work area.

For a detailed unit description, please contact us at aus@projectcontrolsinstitute.com
DURATION

It's a 12 months Course. Students must complete 11 units (9 core units and 2 electives), each batch consists of four terms per year.
ENTRY REQUIREMENTS

To apply for Diploma of Project Controls the applicants should possess the following:

Mandatory
- Completion of year 12 or equivalent
- Proficiency in English (at least 6.5 IELTS score band)

Optional
- Completion of Bachelor's degree in Engineering or Business
- Minimum of 5 years experience in delivering projects (optional)
STUDY MODE

The course is delivered via blended method (virtual and classroom lectures). Classes will be conducted on weekends (Saturday from 9-5pm)
FEES

Inaugural batch starting 21st October 2023 - Special offer*

The standard fee is AU$14993.00, but special price for Oct 2023 batch is AU$ 9933. Payment plan - AU$ 1399 in the 1st month and remaining in the next 11 months in equal instalments. The course fees is tax deductible.

For corporate and payment plan enquiries please contact us at aus@projectcontrolsinstitute.com
COURSE START DATE

First batch of the Diploma of Project Controls starts:
- 21st October 2023 for 12 months program

In the upcoming months we will announce course start day for the rest of 2023 and 2024.
FAQ

1. What is the delivery mode for the Diploma of Project Controls course?
This qualification is delivered using a blended method which consists of online and classroom lectures.

2. When will the course commence?
Please fine the below intake dates for Diploma of Project Controls:

Batch 1 - 21st October 2023

3. Will face-to-face training only be conducted in one state/territory?
We are looking to deliver nationwide and training delivery is expected to be hybrid. The locations would be confirmed based on applications.

4. What potential life experience/skill sets could be counted towards recognised prior learning?
The recognition of prior learning (RPL) arrangement/determination for the course is yet to be confirmed. There will be some subjects where students can RPL but for the benefit of the quality and consistency of the course, we encourage students to undertake most of the core units.

5. What are the benefits of studying Diploma of Project Controls?
Upon completion of the course, you will be able to:

• Understanding what our projects need to accomplish.
• Recording and tracking progress
• Maintaining effective governance and controls over budgets
• Risk management, schedules, and planned outcomes across a few major projects.
• Ability to manage projects in organisations.

6. What are the career prospects upon completion of the Diploma of Project Controls?
The Diploma of Project Controls is a qualification that will allow you to pursue your career in project controls roles within multiple industries, such as Project Planner, Project Scheduler, Cost Engineer, Project Estimator, Risk Engineer, Project Controls Manager, and other project controls sub-functions.

7. What is your college's RTO number?
Australian Open Learning t/a Project Controls Institute, Australia is registered under the ASQA with RTO number 45806

8. Can international students enrol for the Diploma of Project Controls?
We are currently awaiting approval for the CRICOS certification. We will be taking applications from international students upon approval.

9. Do you deliver the Diploma of Project Controls to corporate clients?
Yes, we offer tailored courses for our corporate clients.

10. How can I apply for the Diploma of Project Controls?
To apply for the Diploma of Project Controls course, please mail aus@projectcontrolsinstitute.com and one of our Student Consultants will be shortly in touch with you.

11. Are there any scholarships/financial support provided for students?
As for now we currently do not have any scholarships schemes available. However, for any financial support please send us a message at aus@projectcontrolsinstitute.com and we will share with you further details.

12. Should Project Controls Institute, Australia be willing to accept students who have less than 5 years of experience?
Our ideal learners are those who have a few years of experience working on projects. Their project experience and contextualisation will help them better grasp the knowledge and skills. Project Controls Institute, Australia will, however, accept students with minimal experience for the Diploma if they meet the pre-enrolment requirements.

13. What payment options are available?
Inaugural batch starting 21st October 2023 - Special offer*
The cost of the Diploma of Project Controls is AU$9933.00 (including AU$1399 course enrolment & registration fee). The remainder should be paid over the course duration in equal instalments. For corporate payment plan enquiries please contact us at aus@projectcontrolsinstitute.com

14. What modules will be delivered online and face-to-face?
We have adopted a hybrid delivery model for this course. The delivery schedule for 12 months is a full day on Saturday (9 am – 5 pm).
Register your interest now
To discover how a Diploma of Project Controls can help you and your team in achieving your project goals, please complete the form provided below.